The Godly Home Conference 2023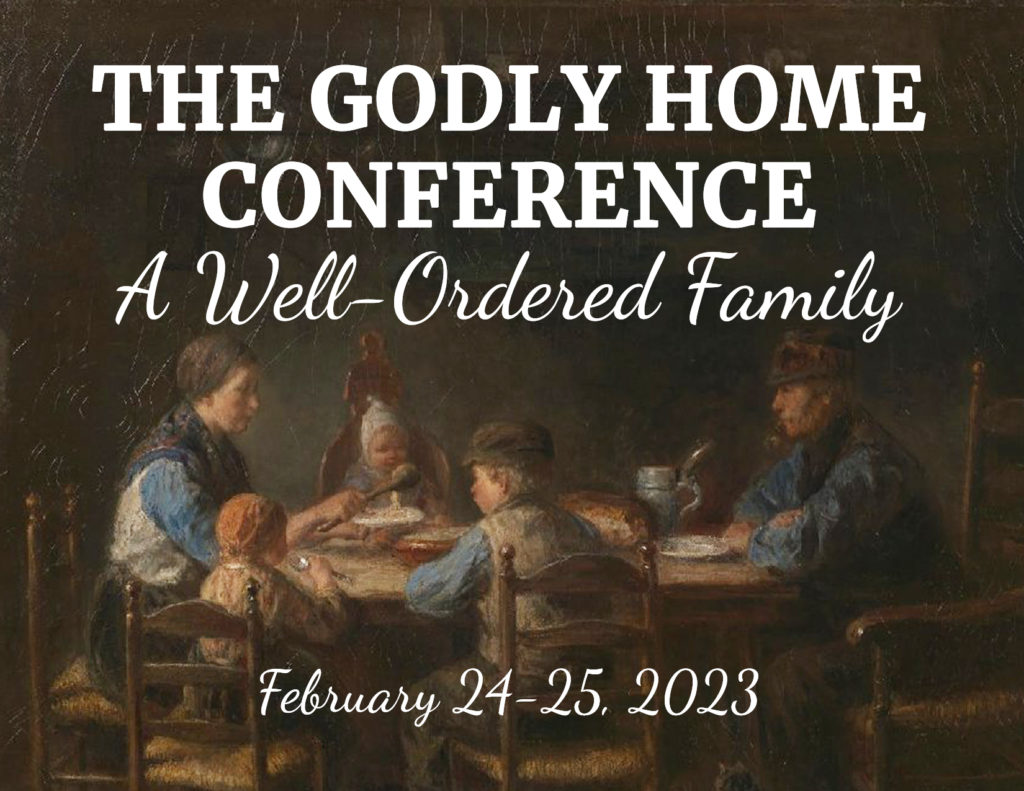 This year we are expanding our family conference from focusing solely on parenting to now focus on the whole home. Whether in marriage, in child rearing or in the home in general, we come to find that our pursuit of God must be built upon a solid foundation of understanding and wisdom. Godly homes don't just happen. So what ought we to do? That's what this conference is all about!
The audio from each session of our 2023 conference can be found below.
SESSION 1: MAKE FAMILY GREAT AGAIN: HOW TO BUILD A BIBLICAL VISION ~ Pastor Adam Triplett
SESSION 2: THE BRIDE EYES NOT HER GARMENT: VIEWING MARRIAGE AS WORSHIP ~ Pastor David Peck
SESSION 3: A MAN, HIS WIFE & THEIR LEGACY: THE INHERITANCE OF A DISCIPLINED FAMILY ~ Pastor Shawn Spears
SESSION 4: THE CHURCH IS WHERE THE HOME IS: THE ETERNAL VALUE OF OUR LIFE TOGETHER ~ Pastor Adam Triplett